Testing users
Once our prototype was developed, we proceeded to test it. For the sample, interviews were conducted with 5 people who represented the universe of end users, with their same needs, attributes, desires and behaviors. The recruited people had to fulfill a series of assigned tasks in two scenarios: the current one (in use) and the new proposal. In both, the same tasks were requested and performance and usability measurements and evaluations were carried out. The tested elements include colors, fonts, sizes, images, call buttons, location and content (texts, lexicon).
Behind each project of this type there is a "backlog": A list of product features generally defined as "user stories". These user stories define what users do about the product and how they interact:
As: user/patient
I want to: register to the system
to be able to: have an assigned turn with a professional.
Goals to meet
The moderator told each "person" the following goals:

Case 1: Person: The user is the holder of a Family Plan. Task: You must register using your PIN and assign your daughter an appointment with a professional.

Case 2: Person: The user is a patient. She doesn't remember what print she signed in with. Task: You must register and assign yourself a appointments with a professional using the fingerprint reader.
Tasks
1: Log in with PIN.
2: Select beneficiary (relative).
3: Select a appointments from the list.
4: Self-assign a appointments to the beneficiary).
5: Log in with fingerprint.
6: Recover the footprint.
Usability is the effectiveness, efficiency and satisfaction with which a product allows specific users to achieve specific objectives within specific contexts. The user can perform the task (efficacy), can do it efficiently (performance, accuracy), and can enjoy the task (satisfaction, stress, joy). The tasks and goals assigned in our testing contemplated these variables and apply them in order to measure them. As few as 5 people can help find up to 85% of current problems.
Results of the usability tests carried out on the current navigation and the new proposal
Current Navigation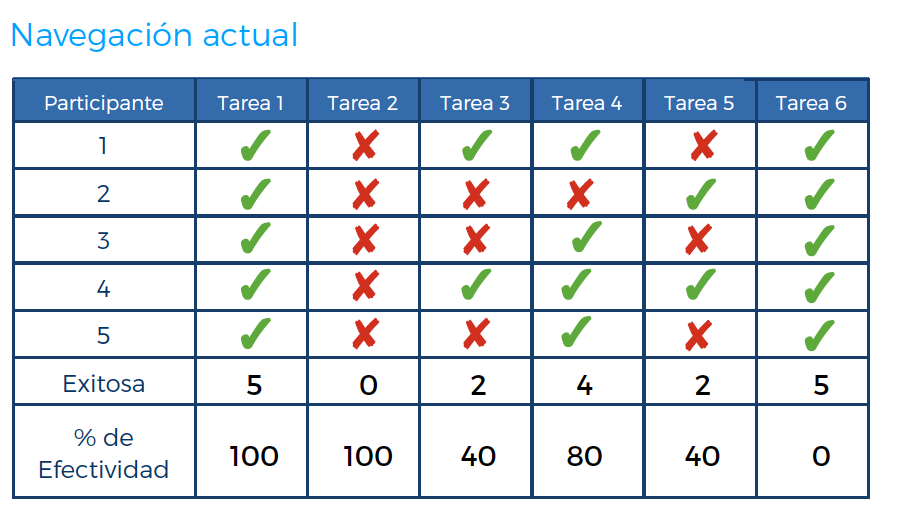 Proposed Navigation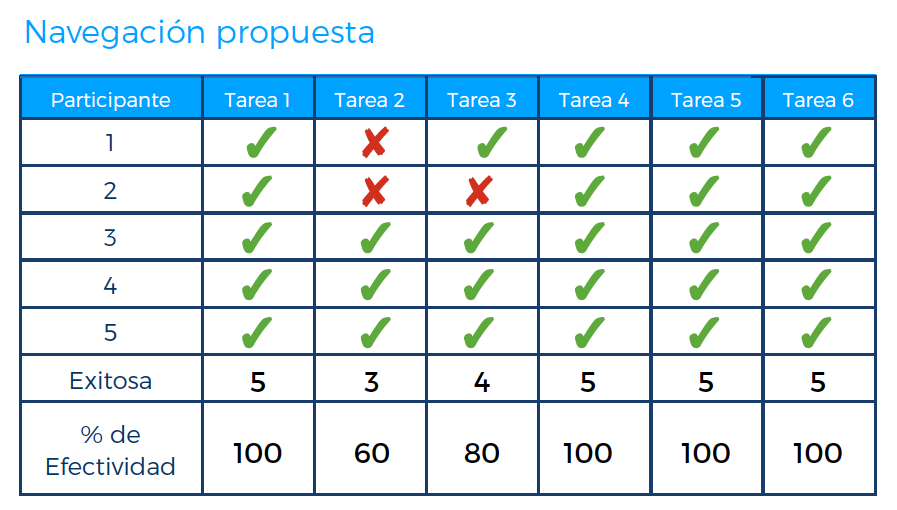 Evaluations and adjustments
Adjustments made

Text sizes and many contents that were not clear were adjusted.
A version without the fingerprint reader option was worked on.
Work was done on the colored version to define buttons and look and feel.
The reading of the patient selector of a plan was modified.
The list of Shifts was adjusted and the possibility was added to be able to return to the list once a appointments has been confirmed.
Initial images were modified.
Adjusted button colors.
Initial page texts:
Are you attending a date with appointment?
Register with your Document number and PIN
Registration page texts:
Select the beneficiary of the appointments:
Confirm an appointment to:
Button texts "confirm".
Turn page texts:
The appointments has been confirmed successfully.
Text sizes.